The Wimshurst Machine and Other Projects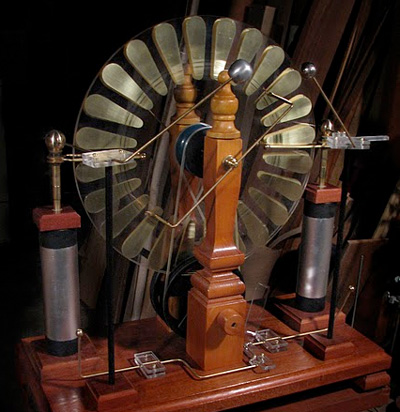 Visit this link to view galleries of The Wimshurst Machine, The Rubber Ball Music Wall, the Cuckoo Machine and others.
Check out my
page for recent projects, such as the Glass Onion bottle organ.
The Oomphalopompatronium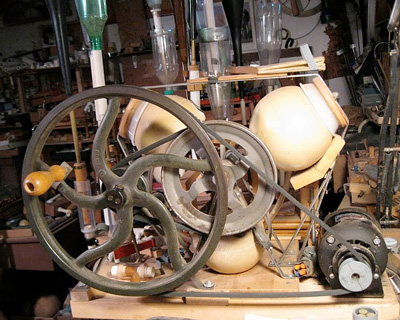 See the Oophalopompatronium in action; a short video by Gio Gaynor.